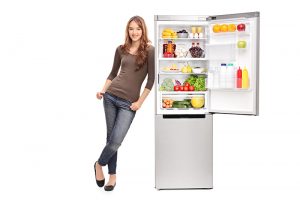 When your Thermador appliances are not working as they suppose to, it is certain you won't be getting the most out of their uses. If you do not know how to fix these appliances yourself, then you need to contact Brentwood appliance repair experts. They have extensive experience with a wide range of Thermador home appliances from refrigerators to dishwashers to ovens. They will fix it in no time, so you can get back to whatever work that needs to be completed.
Same Day Thermador Repair Brentwood Service from Experts
Thermador is a well-established brand known for its high-end premium home appliances that are very helpful in making our life easier. Their appliances are powerful, suitable and reliable, and are based on modern concepts for energy use. You do not have to postpone the repair or maintenance of your Thermador appliances until they are unbearable. Take initiative and solve the problem before it becomes a burden. For Thermador appliance repair or maintenance service in Brentwood, contact us today at 818 960-9664!
We Fix All Types of Thermador Appliances in Brentwood
Thermador has produced lots of home appliances including refrigerators, dishwashers, cook tops, ranges and any other products that you need for your kitchen. Taking a look at a few of the appliances, Thermador dishwashers are filled with exceptional features and ground-breaking technologies that enhance both easiness and cleaning effectiveness. It is designed to deliver the benefits of easier loading and brilliant washing for a longer period. We can fix any Thermador dishwasher model and any issue be it error code or malfunctioning part.
The Thermador cooktop also is a must-have for every kitchen. It is available in 5 models to choose from and features original star-shaped burner to ensure a more even distribution of heat. It also features sensor dome, touch control as well as bridge element. The Thermador cooktop uses powerful magnets to create heat, enabling a cooking process without the need for any direct heat source. However, even these state-of-the-art kitchen appliances break down sometimes. We have the right expertise and years of experience to repair any of them.