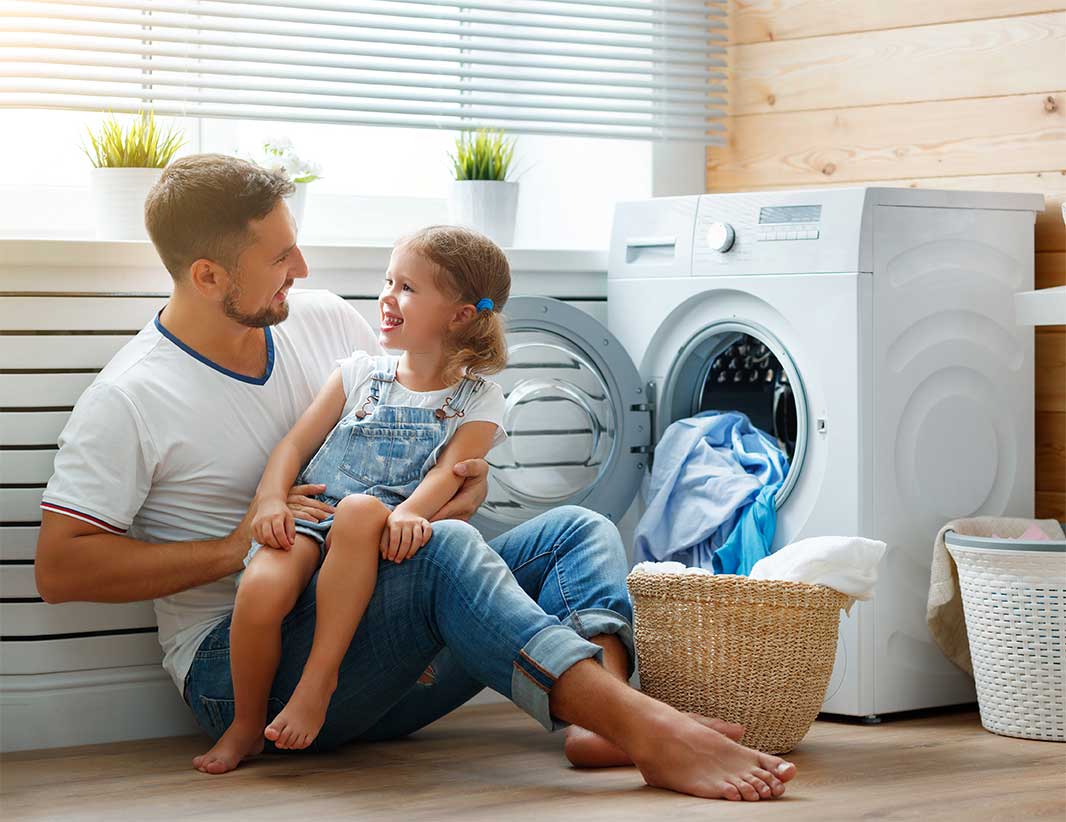 About iFix Appliances
Welcome!

Having problem with your home appliance? Is the product out of warranty? Do you need a quick installation of a new appliance, but unsure about how to go about it?
Do not fret. We at iFix Appliances will solve all your gas range problems, fix your electric stove and repair your clothes dryer. We are here to help! Our trained service technician will visit your home or your office for a washing machine  service, dishwasher maintenance, and oven repair work. We are serving our community for many years now and have satisfied a large number of customers. Visit Our Testimonials page to find what tour customers are saying about us! We take pride in having on our side a great team of qualified professionals working with all makes and models.
Trouble shooting and offering solutions to appliance requirements are done with due sensitivity to your convenience and schedule. iFix Appliances has the needed expertise to manage your entire range of commersial and residential appliances.
Why Our Appliance Repair Company
We are the best appliance repair Los Angeles experts!
We understand how stressful it is for you when your product does not work as it should. That is why our expert team at iFix Appliances is simply a call away.
We repair a large range of products like cooktops, dishwashers, dryers, freezers, ice makers, microwaves, ovens, ranges, refrigerators, stoves, washing machines, wine coolers.
All repairs carry a 30-day labor warrantee and a three-month part guarantee.
With over 10,000 repairs per year, we work with only the highest quality components to ensure that we fix your washing machine, microwave or refrigerator with the care they deserve. Our repair services can be called in seven days a week.
What Makes Us Different
We are flexible, experienced, and reliable!
Quicker call out: Our technicians will come on the same day or latest by the next day.
Fully equipped repair vans: Our staffs always carry a bigger spare parts range.
Reliability: We meet 99 percent of our appointments on any given day. We come at a time when you call us-not before or not after.
Repairs for all manufacturers and models: Bosch, Dacor, Frigidaire, GE, Hotpoint, Kenmore, Kitchen Aid, LG, Maytag, Miele, Sub-Zero, Thermador, Viking.
Superb value: Our labor charges are competitive and we provide a great rate when it comes to replacement parts.
Coverage: We cover most of LA and its surrounding areas. Our service area includes Malibu, Beverly Hills, Pasadena, Brentwood, Calabasas, Agoura Hills, Santa Monica, and Glendale. If you don't see your area listed, please call our office to check our service availability.
Our Guarantees and Warranties
30-day labor and 3 months parts warranty
Cash, check and credit card payments
Only factory-authorized spare parts
Competitive pricing – we beat competitors' written estimates by up to 30%
No penalty for rescheduling or canceling appointments
Exceptional customer support. Quick response, clear communication and no price shocks!
On-site repairs covering West LA and San Fernando Valley.
We Fix Nearly All Appliance Types
No repair or installation is too big or too small for us!
We take pride in providing you with the quickest, most effective service available,
and we are always happy to guarantee your satisfaction with our work.
AC/HVAC Repair
AC/HVAC Maintenance and Repair Service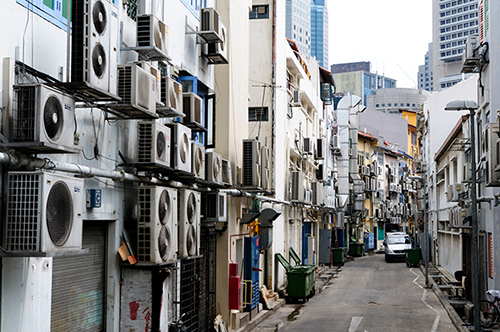 Air conditioners are probably one of man's greatest inventions. If you're one of those people who use an AC, you'll know what we are talking about. However, if you need your air conditioner to function as long as possible and without trouble, you will have to service them regularly and maintain them.
Like any other appliance that you use at home, an AC also loses its efficiency over a period of time. If not cared for, they can cause a lot of problems from poor cooling to hiked up electricity bills. Fortunately, you have absolutely nothing to worry about as iFix's top notch appliance service will take care of all your maintenance requirements with regard to air conditioners. We conduct periodic checks and carry out all the necessary service requirements such as cleaning, tune ups, damage prevention and so on.
Cooktop Repair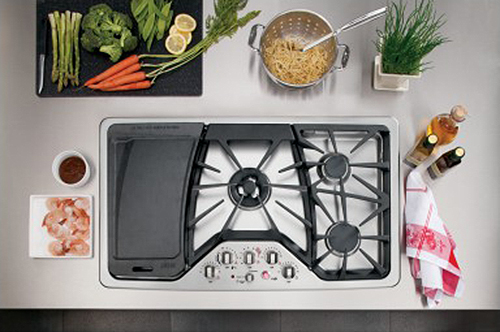 If it weren't for cooktops, we would all still be cooking over a slow fire like our ancestors used to. Fortunately, we don't have to do it anymore, because cooktops make our cooking so much easier. However, like most appliances, cooktops also end up having frequent problems, especially if they aren't serviced or handled properly. Fortunately, you don't have to worry about cooktop repairs anymore as iFix's appliance repair service caters to cooktops as well.
Common Cooktop Problems
As a cooktop user, it's always good to have the ability to identify common cooktop issues, so that you'll know if and when to call in iFix's cooktop appliances repair technicians. So, here is a list of the most common cooktop complaints and their causes:
Ignition switch malfunction
Burner won't burn even with gas flow
Burner malfunction
Dishwasher Repair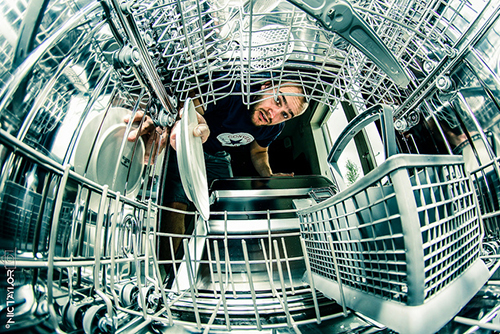 The dishwasher is an appliance that defines the concept of a modern home and lifestyle. Without it, we would all be still washing dirty dishes with our own hands. Why would anyone want to do that, right? Well, it could come to that at some point in time and the reasons could be many; from poor maintenance to general malfunction. Dishwashers are just like any other home appliance and they require an appliance service or an appliance repair, when things get out of hand.
Fortunately, you won't have to worry about any of your dishwasher service or dishwasher repairs anymore, as iFix is there to solve all your problems. iFix can take care of all your requirements with regard to dishwasher appliance repairs and servicing.
Dryer Repair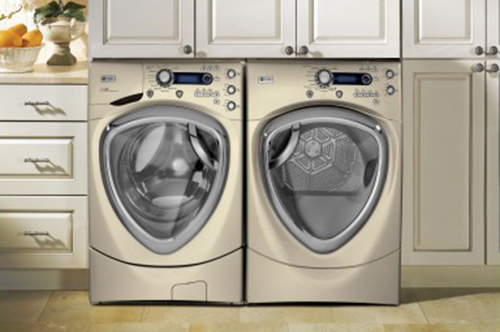 Washing clothes can be a cumbersome task by itself, but then, things can get worse if you can't dry the washed clothes properly. Thankfully, we don't live in those times anymore and with the existence of dryers, things are so much easier. However, dryers can't always be helpful because, like any other electrical appliance, they too undergo problems such as parts damage or malfunction. Lucky for you, that won't be a problem for too long, as iFix technicians are available round the clock to help you with dryer appliance repairs.
So if you ever need us, just give us a call and our technicians will be at your doorstep. We also provide an 'Emergency Appliance Repair' program, which means you won't have to wait too long to get your dryer repair done.
Freezer Repair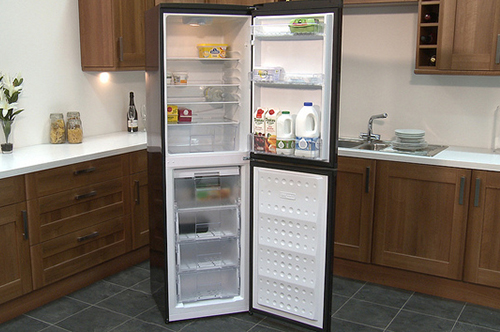 Freezers are a convenient home appliance, as they let you store and preserve food for later use. It helps you save money and also prevent food wastage. However, like all appliances, freezers also undergo problems such as malfunctions and other damages. Fortunately, you don't have to worry, since iFix is there to fix all your freezer related problems.
We provide specialized appliance repair services with regard to freezers, which are carried out by our team of highly skilled and experienced technicians. With the right equipment and the right knowledge, our technicians will see to it that your freezer is up and running in no time.
Ice Maker Repair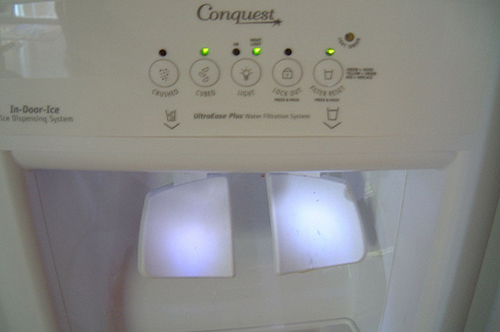 Nothing like a cold lemonade with a ton of ice cubes during summer, and with ice makers, that's not a problem at all. If you own one of these amazing ice makers, you very well know how much of a blessing it can be. But, what you may not know, up until now, is that ice makers need servicing and repairs just like any other appliance. So, if you ever run into ice maker problems, iFix is just a call away. Get in touch with us and we'll send over our technicians to carry out an appliance repair for your ice maker.
But before you do, make sure you know how to identify some of the various issues that you can face with an ice maker.
Microwave Repair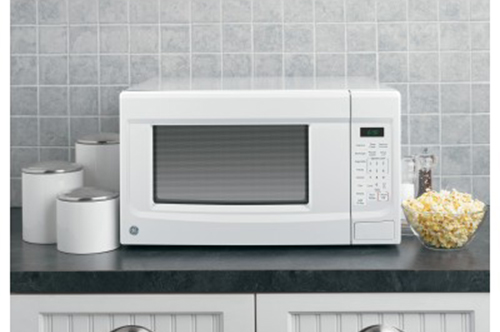 Whether it's cooking fresh food or heating up leftovers, a microwave is a convenient home appliance that makes life so much easier. But, the exact opposite can happen too, since microwaves, at the end of the day, are machines that run into trouble just like any other appliance. Luckily, it isn't the end of the world for you as iFix is there to fix all your microwave problems.
iFix specializes in appliance repairs of all kinds including microwave appliance repairs. To do it, we also hire only the best and brightest technicians in the business. No matter what kind of microwave repair needs to be done, our technicians will make sure your microwave is up and about in no time. With services such as our 'Emergency Appliance Repair', you won't even have to wait to get your microwave fixed.
Oven Repair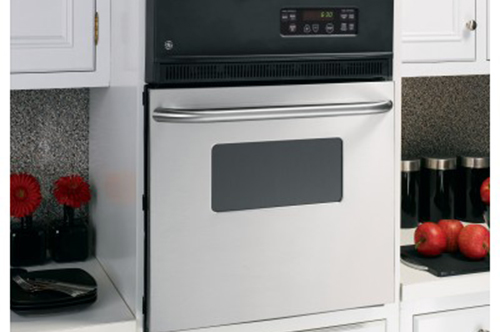 A malfunctioning oven can destroy your well laid plans. Without warm, cooked food, the world appears less bright. Luckily there is iFix Appliances to make sure that you, along with your family does not suffer for long. We repair both, gas ovens and electric ovens. All you have to do is to give us a call-we will do the rest!
Our technicians can solve a number of oven repair malfunctions, including:
Overheating
Uneven distribution of heat
Defective burners
Faulty timers
Insufficient heat
Broken lights
Other problems too
Range Repair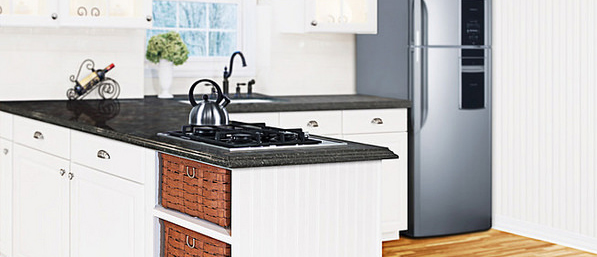 There is no need to order unhealthy food from outside simply as you are facing a few problems with your range. At iFix Appliances, we offer quick and professional range repair services in Los Angeles. Our technicians can handle ranges manufactured by any brand, including Viking, Thermador, and Frigidare range repair. You can call us for any kind of job-big or small. Nothing is too small for us!
iFix Appliances is one of the premier appliance repair companies in Los Angeles and has proudly served our beautiful city and its surrounding areas for many years now. We have a lot of satisfied customers who are accustomed to receiving swift service at eminently affordable prices.
Refrigerator Repair
A refrigerator is one appliance that you use 24 hours a day, 365 days a year. There is always one food or the other safely tucked away in the cold zone, sitting comfortably for future consumption. Therefore, it is natural that your normal flow of life gets disrupted when your refrigerator fails in its task. However, do not fret! iFix Appliances is here to take care of all your refrigerator related troubles. We are just a call away. Yes, we are an appliance repair Los Angeles company and we service refrigerators of multiple manufacturers. At iFix Appliances, we do Sub-Zero, Viking, GE, LG and many other refrigerator repairs.
Refrigerators are essentially appliances fitted with thermally insulated compartments permitting extended and safe food storage. The device maintains a certain temperature range between 37 and 41 degrees Fahrenheit to slow the bacterial reproduction rate. This in turn inhibits the food spoilage and extends its consumption life.
Stove Repair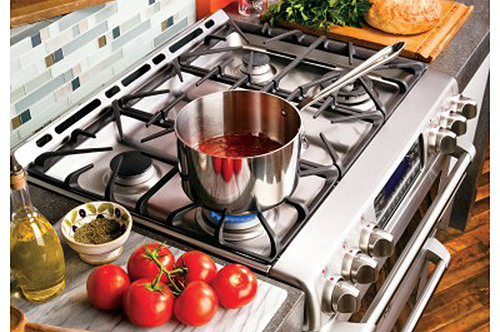 You should not subject your family to the unhealthy habit of living on prepackaged foods. One of the primary signs of family love is putting regular hot meals on the table. A malfunctioning stove could make your life miserable this way. If you do not have a stove, you have to make do with other appliances that deliver at best satisfactory results.
We at iFix Appliances are experts when it comes to repairing stoves of any manufacture, including Viking, Thermador, Dacor, Miele, Frigidare and other stove repair. Call us to find out what went wrong and you can get cooking again.
Washing Machine Repair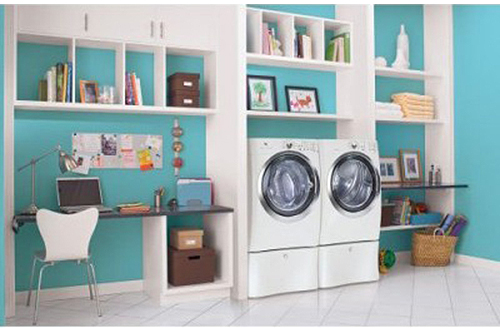 If your washing machine is not doing what it is supposed to do, it is time you call iFix Appliances. We are arguably the best in the Los Angeles and its surrounding area. Our technicians have a wealth of experience in repairing all makes of washing machines and have the requisite knowledge to make your repairs swiftly and without a fuss. For appliance repair Los Angeles, call us now!
iFix Appliances can make your washing machine purr like new. We solve a number of problems including:
Leaks
Water does not fill up
Drum does not spin
Machine does not drain
Unusual noises
Strange odors
The machine fails to start
Wine Cooler Repair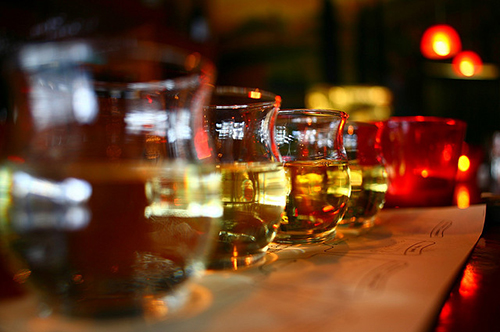 If you have a malfunctioning wine cooler, you should call iFix Appliances immediately. We will send an experienced technician to your home as soon as possible. Give us a call now!
Is your wine cooler experiencing any one or multiples of following problems?
You cannot switch it on.
It turns off by its own.
It is not cooling properly as it should.
Cooler is hot inside.
There is an issue with the compressor.
The machine leaks water.
The unit badly needs servicing.
Any other pressing issues.
Garbage Disposal Repair
Garbage Disposal Repair
Garbage disposals can malfunction due to various reasons. Some of these malfunctioning issues are due to silly mistakes, which can be easily avoided. While other problems are simply out of your control. All you can do is get help from professional agents.
Some common causes of garbage disposal malfunctions are:
Grease: Water drainage pipes can be obstructed by grease. Grease solidifies at room temperature, leading to blockage of drainage pipes.
Foreign Objects: A garbage disposal is designed to handle most food items. But the presence of foreign objects like coins and plastics can cause the disposal to jam. These foreign objects can be removed manually either with the use of long-handled grabbers or by dismantling the garbage disposal.
Wear and Tear: Like all home appliances, a garbage disposal tends to deteriorate as it gets older. This will lead to cracking of its interior surface and leaking. An old garbage disposal can be easily replaced by installing a new one.
Electrical Issues: Electrical issues can be identified by the humming noise of the garbage disposal. When electrical issues are encountered, you can simply reboot the disposal by pressing the reset button. Sometimes, electrical issues may be due to faulty wiring, which should be corrected by a professional team.
Emergency Appliance Repair in Los Angeles, CA
Appliance breakdown can be frustrating, as it mostly happens at an inconvenient time. Your range might stop working while you are cooking dinner or you might wake up to a huge puddle of water on the kitchen floor if your refrigerator stopped working. You thought of whether to work on it by yourself, call on a repairman who may not even come until the following morning or do it later. Well, there are several reasons why your appliance repairs should not be delayed. This may be to prevent the food in your malfunctioning refrigerator from spoiling or to prevent water damage issues created by continued dishwasher leakage. To cater for unforeseen situations such as these, calling an emergency appliance repair company is a wise decision to getting your appliance up and running in no time. Apart from making your life easier, an emergency appliance repair company can help prevent additional problems and costs in the form of mold growth, water damage, lost food, etc.
Note that not all repair technicians can offer emergency appliance repairs. Don't be surprised when you contact some and they are unreachable when you need them most. Others simply do not have the expertise to offer efficient diagnostics and solutions for your home or commercial appliance. However, make sure you hire a qualified and expert emergency appliance repair company, like iFix Appliances to get the repair services that suit your needs. Be it dishwasher installation, fridge repair, or dryer maintenance, iFix Appliances can offer you 24/7 premium appliance repair services, helping to get your appliances back in peak condition any day, anytime.
Repair technicians at iFix Appliances are certified, and always on stand-by. We will diagnose the problem and offer you a no-obligation quote to complete the repair. In addition, we will offer you precise workmanship and the faster appliance repair solutions you need!  iFix Appliances is always looking out for what is best for you. Get in touch!
Special Offers & Discounts
Schedule Appointment Online and Save $5!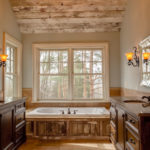 A garbage disposal can be easily installed in your kitchen and it helps to control drainage problems in…
Many people is Los Angeles use Fisher & Paykel appliances in their home. This New Zealand brand is…
When your Thermador appliances are not working as they suppose to, it is certain you won't be getting…