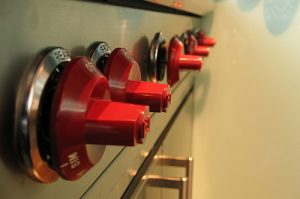 Just like their name suggests, Wolf have always been the "alphas" in the home appliances business. Their products have lasted the test of time and customers still lap up their offerings like hot cakes. It is because, Wolf appliances set the standards for high performing home appliances and other brands compete every day to catch up with them. In order to service such great products, you need an equally reputed appliance service provider. That's where iFix Appliances comes in. Unlike your average, run of the mill Wolf service provider, iFix Appliances is the only one who can actually handle the challenges of carrying out a Wolf repair service in Los Angeles area.
Same Day Wolf Repair Los Angeles Service by iFix Appliances Experts
If you're looking for the best Wolf repair service, then iFix Appliances is your answer. To begin with, we have a strong and extended history of carrying out appliance repairs for Wolf products. It has allowed us to collect vast amounts of expertise, skill and knowledge about Wolf appliances and the common problems affecting.
This knowledge, skill and expertise are handed down from one technician to another, here at iFix Appliances. It basically means that iFix technicians are proficient at troubleshooting all kinds of issues that affect Wolf appliances.
So, the next time your Wolf appliance has issues, just give us a call. We'll have our technicians sent to your house to carry out any appliance repair you might need with regard to your Wolf product. Plus, our technicians use only the latest and best systems and equipment to carry out appliance repairs, so you won't have to worry about damage or mishandling.
We Are Your Local Wolf Repair and Maintenance Service Company
iFix Appliances provides a 30-day warranty on all labor and 3 month warranty on parts, so any dissatisfaction in service will make you eligible for a repeat diagnosis and appliance repair, ensuring that the problem is fixed once and for all. Plus, you can also make use of our Wolf 'Emergency Appliance Repair' service. Under this service, you can call us at anytime and get your Wolf appliance repairs done. We provide our Wolf repair and maintenance service across many locations including Los Angeles, Santa Monica, Malibu, Pasadena, Beverly Hills, Agoura Hills, Glendale, Brentwood, and Calabasas.
See What Our Customers Say About Our Wolf Service in Los Angeles
5 out of 5 stars
My whirlpool washer had been leaking for some time. Finially the washer faiked to unlock and also gave an error for the control system failure. Paul fron iFix came out and after trying all the usual things diagnosed a failed contol board. After replacig the board the washer did morr then before but secondary control board also failed. It looks like the leak shorted both boards.

After realizing my washer had multiple issues, including a leak i decided to replace the washer. I only had to pay the service call even though paul came out twice. Very satisfied with prompt service, good troubleshooting and excellent customer service
Reviewer:
Dan S.