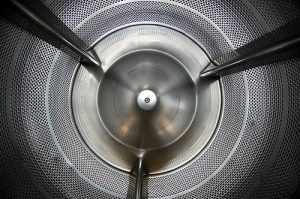 If there's one thing that stands true about Whirlpool appliances, it's the fact that they are durable, long lasting and they offer unrivaled performance. Nevertheless, Whirlpool products still need regular appliance servicing and repairs to continue offering the same level of reliable performance. Well, that won't be an issue anymore as iFix Appliances is there to address all your concerns regarding Whirlpool repair service in Los Angeles area.
Same Day Whirlpool Repair Los Angeles by iFix Appliances Servicemen
Are you the proud owner of a Whirlpool appliance? If yes, congratulations, because you have chosen one of the best home appliances brand in the market today. Whirlpool is a global brand that has been trusted for many years. As one of the largest manufacturers of home appliances, Whirlpool has a wide range of innovative appliances that are not just for use in your kitchen but also in your laundry room and other areas of your home. The name Whirlpool is identical with quality in appliances. Whirlpool's appliances are the perfect combination of cutting-edge technology and ergonomic design. They include those standard features you cannot find anywhere else.
At iFix Appliances, we provide same day repair and maintenance service for all Whirlpool appliances: washers, dryers, refrigeration systems, dishwashers, and cooking appliances (range tops, cooktops, stoves, ovens, microwaves).
We Are Los Angeles Whirlpool Repair and Maintenance Service Company
iFix Appliances provides a 30-day warranty on all labor and 3 month warranty on parts, so that you won't have to spend extra if you aren't satisfied with our initial repairs. Just let us know and we'll do the whole thing all over again till things are back to normal.
We also have a Whirlpool 'Emergency Appliance Repair' service, so call us at any time and our technicians will be at your doorstep as soon as possible, to carry out an appliance repair. We provide our Whirlpool service across many locations including Los Angeles, Santa Monica, Malibu, Pasadena, Beverly Hills, Agoura Hills, Glendale, Brentwood, and Calabasas.
See What Our Customers Say About Our Viking Service
5 out of 5 stars
My whirlpool washer had been leaking for some time. Finially the washer faiked to unlock and also gave an error for the control system failure. Paul fron iFix came out and after trying all the usual things diagnosed a failed contol board. After replacig the board the washer did morr then before but secondary control board also failed. It looks like the leak shorted both boards.

After realizing my washer had multiple issues, including a leak i decided to replace the washer. I only had to pay the service call even though paul came out twice. Very satisfied with prompt service, good troubleshooting and excellent customer service
Reviewer:
Dan S.