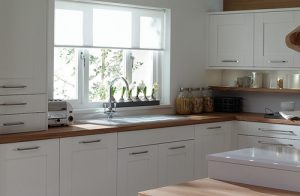 At iFix Appliances, we cater all Kenmore repair services in Los Angeles. Our technicians are experts at servicing any Kenmore appliance, independent of their manufacturing date and model. The list of products includes Kenmore washing machines, dryers, refrigerators, stoves, microwave ovens and cooktops. Do give us a call at 818 960-9664 if any of your Kenmore dryer not heating or any other Kenmore appliances break down.
The Kenmore brand debuted in 1927 in Sears's laundry appliance. The advertisement showed agitator kind and winger washing machine. The Sears company had sold nearly a million Kenmore appliances. At present, almost one-third of the US population is a proud owner of a Kenmore washing machine or clothes dryer. The Kenmore machines are manufactured primarily by Whirlpool Corporation and manufacturers like LG, Frigidaire, and Electrolux.
Same Day Kenmore Repair Los Angeles Service by iFix Appliances Experts
When it comes to iFix Appliances, we employ only the best quality branded replacement parts, inclusive of Kenmore original ones. Our experienced Kenmore repair technician will swiftly identify a problem and will fix the broken refrigerator, dryer, or dishwasher on the same day. We repair both gas and electric Kenmore ovens and dryers, top-loading and front-loading washing machines and are able to offer you a diagnosis and also an estimate over phone. The most common problems our Kenmore repair technicians have seen with washing machines are Kenmore washer couplers, door locks, motors not working and Kenmore washing machine lid-switches, spin-tube, water pump malfunctioning. We are able to fix these issues and many more!
Same Day Kenmore Installation, Maintenance or Repair Service
We employ only the highest quality Kenmore replacement parts. It doesn't matter whether you are using an electric or gas appliance, we are confident that our experienced Kenmore repair servicemen will quickly identify the problem area and fix the broken appliance. The main problems with the dryer boils down to few major components, for example:
Kenmore clothes dryer not heating or won't start at all
Dryer belt replacement
Coil set, igniter, or thermal fuses
It is very important you call us prior to spending money on optional repairs or even purchasing a new machine. In case the dryer has not been serviced for 18 months, it could be time for professional dryer cleaning. If this is not done, excessive lint will result in heat build-up causing dangerous fires.
We Offer Hotpoint Repair Service in Los Angeles and Other Locations
When you have iFix Appliances at your side, repairing washing machines and dryers have never been so simple. We are also very much affordable. iFix Appliances is fully licensed and has the practical expertise that can be relied on for Kenmore repairs and troubleshooting. Our appliance installation, repair and maintenance services are provided to multiple locations including Los Angeles, Agoura Hills, Beverly Hills, Santa Monica, Calabasas, Pasadena, Glendale, Malibu, and others.
See What Our Customers Say About Our Kenmore Service in Los Angeles
5 out of 5 stars
Paul came out today to check out my Kenmore portable dishwasher (the kind you run through a sink hose) which had been leaking. He was right on time and did a full assessment which revealed that the circulation pump was the source of the leak. Paul told me that it is the most expensive part of the dishwasher and with labor costs as well, it would be almost the same price of a new dishwasher to have it repaired. Really appreciate his honesty so we didn't invest a lot in repairing an old dishwasher that might break again in another couple years. Time to start shopping for a new one!"
Reviewer: Molly M.