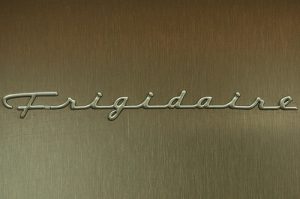 At iFix Appliances, we repair all kinds of Frigidaire appliances like ranges, washers, dryers and refrigerators. As a noted company for Frigidaire repair service in Los Angeles area, we will arrive promptly after we receive your call. We provide quality repairs which are fully guaranteed. Our affordable prices are sure to bring a smile to your face.
Call us today at 818 960-9664 or email us. You will receive a prompt reply after you do your service request.
Same Day Frigidaire Repair Los Angeles Service by iFix Appliances
At iFix Appliances, we have the expertise to fix Frigidaire refrigerator, perform Frigidaire oven repair, or service a Frigidaire dishwasher of any model manufactured by the company. The list of same day Frigidaire repairs we make includes electric and gas ranges, wall and stand-alone ovens, cooktops and microwaves. The list is also inclusive of freezers and dishwashers. We offer emergency appliance repairs and preventative check-up service as well!
Frigidaire Laundry Appliances Repair Service by Local Experts
Our Frigidaire washer repair solutions include all kinds of Frigidaire washers and dryers, both front-loading and top-loading. It also includes all electric and gas dryers repairs manufactured by Frigidaire. Be sure that our appliance repair technicians will treat your laundry appliances with respect and professionalism. They all came into this job only after the technician undergoes a stringent background screening process. Our Frigidaire washer repair technicians carry the most modern diagnostic tools and equipment. You can depend on iFix Appliances to mend any Frigidaire models and we make the perfect choice every time. Do call us and we will show you how your appliance can run like new after repairs performed by our appliance repair technical team.
Why Select Us as Your Los Angeles Frigidaire Repair Service Company
Our repairs are fully guaranteed
Very economical pricing
All Frigidaire models repaired
Prompt and timely service
We are simply a click away and can be easily contacted
Majority of repairs done on same day
No hidden charges
You will receive an estimate before start of work
We Provide Frigidaire Repair Service in Los Angeles and Its Adjoining Cities
We fix Frigidaire appliances in Los Angeles and its surrounding cities including Santa Monica, Pasadena, Brentwood, Calabasas, Beverly Hills, Glendale, Malibu, and Agoura Hills.
See What Our Customers Say About Our Appliance Repair Service
5 out of 5 stars
OK, this is going to be an unusual review because they did not come out to fix my stove but….they didn't need to and they were honest about my issue. This speaks volumes to me about the honesty and integrity of this company.
My igniter on the stove would not stop clicking. I went online and cleaned the igniters as they said but it still wouldn't stop. Someone else suggested that there was moisture in there that was causing the problem.
When I called IFix, a very nice woman said to me, yes, it is moisture. Could take 2 weeks for it to air out but it would and if it didn't in 2 weeks to call her back. It had been almost a week of this, but by the end of that day, the clicking stopped and all is well now.
If anything goes amiss in my house for appliances I will call them first and so should you!!!
Reviewer: Shakeh H.