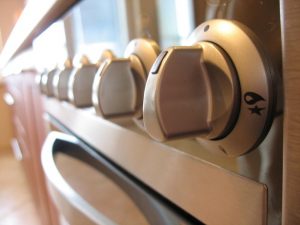 Dacor is a well-established brand and has a great line of household appliances in the market. The company was founded in 1965 and has consistently introduced great quality products including ranges, wall ovens, microwave ovens, cook tops, freezers, refrigerators, dishwashers, and ventilation systems. Their cooking appliances like ovens are particularly well-known and liked because they're durable, resilient, and reliable. Unfortunately, all appliances are prone to wear and tear so they eventually develop problems. We can handle repairs and maintenance of all Dacor appliances, including ovens.
Same Day Dacor Oven Repair Service In Los Angeles Area
We respond quickly as we can, especially if you need your Dacor oven service done urgently. Our goal is to ensure your oven is up and running in no time. Here's what we can do to help:
We'll send a technician to your location at the scheduled time. Our customer service executive will provide all the information you need to know about visit when you call so you know when to expect the technician.
Once the technician arrives at your property, they'll examine the oven carefully and determine the root cause of the problem.
They will then provide a report along with an accurate estimate of the cost of repairs. This will help you decide whether you want to replace or repair the appliance. You can rely on our technicians to provide honest and unbiased advice on the repairs.
Dacor Oven Installation, Maintenance, and Repair Service by iFix Appliances
We are your local Dacor appliance repair company! Dacor ovens are very popular kitchen appliances so many professionals claim to know how to repair them. We have worked on these ovens for several years now and are very familiar with the brand. Here are some reasons why you should hire us:
Replacement Parts – We use reliable replacement parts wherever needed. All the parts we install have proven their quality and performance in real life conditions so you can be sure your oven will work well after we replace the damaged component.
Quick Repairs – Our technicians will arrive at your location in fully-equipped vehicles so they can conduct the repairs in one visit. You won't have to deal with any delays.
We follow manufacturer's instructions when our repairs so you can be certain that your oven won't be damaged during the process. If you need urgent Dacor oven installation or maintenance service, just give us a call today!
We Have Right Expertise and Experience to Handle Dacor Oven Issues Listed Below
Ovens should be cleaned and maintained regularly to ensure they continue to perform as you expect them to. Lack of cleaning and maintenance is often the cause of oven problems. Here are some of the common problems we've faces with the ovens over the years:
The oven doesn't retain the temperature and becomes too hot or too cold.
The oven door is jammed and doesn't close completely.
The appliance fails to switch on or heat.
The internal light doesn't switch on or is flickering.
It doesn't self-clean.
If you face any of the problems mentioned above, you should call oven repair professionals. We will professionally assess your Dacor oven and make sure it will perform as you expect it to as soon as possible!
Overheating
Uneven distribution of heat
Defective burners
Faulty timers
Insufficient heat
Broken lights
Other problems too
We Fix Dacor Ovens in Los Angeles and Its Adjoining Cities
See What People Say About Our Dacor Oven Service
5 out of 5 stars
This place was great. Very fast service. the person on the phone was polite and I was able to have someone come out the next day. They didnt keep me waiting for too long. I was supposed to wait between 1 and 4 and they were here at 2. I hate waiting all the way till the end of the time they give u! so that was a plus. The technician who came was very polite and fixed my oven in no time. I will definitely be calling them back if I have any more problems with my appliances. Thanks guys!
Reviewer: Anton S.