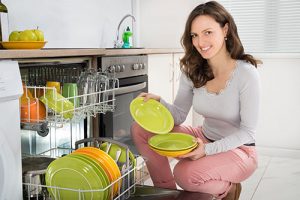 Life is Good; generally, refer to as LG is a highly respected name in the appliance business. It boasts significant firsts over its long history and has a pass mark when it comes to energy efficiency. Among the several LG home appliances that have simplified our living is the LG dishwasher. Although dishwasher has become an important part of our lives, it can prove a major routine upheaval when it is simply not working as it should. When you realize that you need expert work on your LG dishwasher, it is essential to employ a qualified team of LG dishwasher repair specialists that have the expertise you will need for a flawless repair or maintenance services.
Same Day LG Dishwasher Repair Service in Los Angeles Area
No matter what kind of LG dishwasher repair service needs to be done, iFix Appliances will make sure your dishwasher is up and about in no time! We fix dishwashers of all types and brands are proud to provide quality repairs which are fully guaranteed.
LG Dishwasher Installation, Maintenance, and Repair Service From Experts
iFix Appliances offers full repair and maintenance service for LG dishwashers and other appliances. We are insured and licensed; therefore you should be confident that your LG dishwasher repair will be carefully handled. Our services are customized to the individual's project, paying close attention to the details of each project that we are involved with. We never keep you waiting. Thus, we will send one of our friendly repair technicians to your home to restore your dishwasher to an optimum working state. Our expert technicians regularly undergo factory training on LG dishwasher repair to keep our skills sharp and to stay on top of new innovations in their product line. At iFix Appliances, we derive pleasure in our work, which is why our customers always recommend us to their friends and family.
Our LG Dishwasher Service Benefits
At iFix Appliances, we offer a great rate when it comes to LG appliance repair service (dishwashers included). For our appliance repair services, we provide 30-day labor and 3 months parts warranty along with 20% discount to seniors, 15% to servicemen and students. All of these discounts come in addition to the most experienced servicemen, high-quality parts, and helpful customer service in the industry. We cater our service to multiple locations of Los Angeles Area such as Malibu, Santa Monica, Brentwood, Beverly Hills, Calabasas, Pasadena, Agoura Hills, and Glendale. Call us today at 818 960-9664 for details!
See What People Say About Our Dishwasher Service
5 out of 5 stars
Quick, clean, timely & professional. My dishwasher door suddenly decide it wanted to gape open, broken spring. These guys came out the same day, fixed it in minutes. A little pricey but worth it for the easy & quick service.
Reviewer: Peter Seally