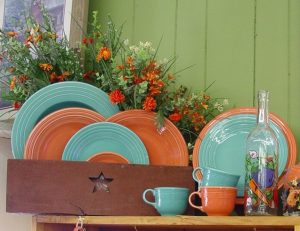 Bosch dishwasher repair is the service we are proud to offer. Bosch was founded by Robert Bosch in Stuttgart in 1886. Today, Bosch Home, headquartered in Munich, has and operates 41 factories in 13 countries. With over 77,000 registered patents and more than 280,000 employees worldwide, Bosch is one of the most innovative enterprises in the world. According to the company statement, their "goal is to create meaningful technology that improves not only … appliances, but also the quality of life for customers." Bosch is one of the industry leaders in appliances for the home, and dishwashers in particular. Its products are designed to maximize space and flexibility, and with their world-class energy ratings, customers have a winner of a kitchen helper on their hands.
Quick and Efficient Bosch Dishwasher Repair Service in Los Angeles Area
Being the most energy-efficient and water-efficient dishwashers in the U.S., Bosch dishwashers also have a range features for better performance (Triple-filtration system, Variable spray pressure, Auto Wash, Extra-tall item sprinkler, ActiveTab® system), safety (Concealed heating element, SaniDry™ condensation drying system, Sanitize option), convenience (RackMatic®, Silverware basket), and leak protection. However, even Bosch dishwashers start acting up with time. Our technicians are highly knowledgeable and have years of experience in appliance repair service. They are able to fix any Bosch dishwasher model or make at the very same day.
By using any iFix Appliances' dishwasher repair service, you get such benefits a preventive check-up, where our servicemen will go through your dishwasher thoroughly, in order to determine underlying issues that might cause failure in future, and 30-day labor and 3 months parts warranty.
We Fix the Entire Bosch Dishwasher Model Lineup
ADA Dishwashers which are uniquely designed for customers with special height requirements.
800 Series (SHX98M09UC)
500 Series (SHE55R55UC)
300 Series (SHX43R55UC)
Ascenta® (SHE3AR55UC )
iFix Appliances Fix Bosch Dishwashers in Los Angeles and Adjoining Cities
See What Our Customers Say About Our Dishwasher Repair Service
5 out of 5 stars
A few Sundays ago I used Yelp to send out 10+ email messages to find a business to fix my dishwasher. iFix Appliances responded that same day, and Mike came out the next day to look at the dishwasher. He listened to my explanation of the problem, checked it and agreed, ordered the part and came back to install it. During the install he found another broken part and came back again to fix that. I really appreciate the extra time he took to make sure the dishwasher was working properly. He was professional and friendly.

I would definitely recommend iFix Appliances, and will use them again if other appliances break down.
Reviewer: Jason Williams