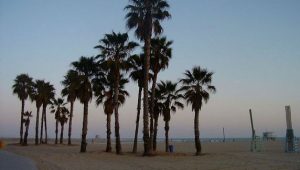 We at iFix Appliance Repair are proud to be one of the most comprehensive appliance repair Santa Monica service providers! We offer repair and maintenance service for all household and commercial electrical appliances including refrigerators, electric ranges, dishwashers, dryers, ice makers, and everything in between! Our team has more than a decade of combined experience in repairing and maintaining appliances of various brands such as LG, Kenmore, Thermador, Frigidaire, Whirlpool, GE, Kitchenaid and Maytag, so we are the best in terms of such services as Kenmore repair in Santa Monica or Thermador appliance service in Santa Monica. If you are looking for Frigidaire repair service provider in Santa Monica or are in need for dryer repair Santa Monica company, you need to look no further!
Same Day Santa Monica Appliance Repair Service from Local Experts
Maintaining a clean house or functional business heavily depends upon the reliability of your electrical appliances. At iFix Appliances, we understand the need for getting your electrical appliances running as soon as possible. Our team of appliance experts prioritize the speed of our work along with quality to ensure that you have your establishment up and running on the same day! Whether you want Maytag repair service in Santa Monica or dishwasher maintenance service we will do our best to complete it within the day!
We Fix Household and Commercial Appliances in Santa Monica
Homes, businesses, rental properties, hotels and restaurants in Santa Monica need to be in top shape during the tourist season to make sure that everyone has a great day. We at iFix Appliances help to ensure that all your electrical appliances are fully functional so that you can provide continuity of service for your customers. We are dedicated towards keeping this city beautiful and enjoyable to locals and visitors alike!
Refrigerator Repair Santa Monica Service
If you are looking for a reliable appliance repair service provider in Santa Monica, iFix Appliances offers exactly what you need! We have more than a decade's experience in providing repair and maintenance of a variety of electrical appliances. Our team of experts will make sure that your appliances are in good shape during the all through the year! Contact us during business hours to find out more about our business and services and we will be glad to help repair your household or commercial electrical appliance as soon as possible! With our high quality personalized customer service, reasonable pricing, prompt action and trained team of experts, we make sure our services are amongst the best in Los Angeles, whether it is Sub-Zero repair or Thermador maintenance!
If you have any questions or if you want us to come and look at your appliance, contact us at 888 756-4802. We look forward to hearing from you!
See What Our Customers Say About Our Appliance Service
5 out of 5 stars
Mary and Anna were patient and helpful throughout the process of fixing my wine refrigerator. Paul was professional and quick in his repair. The fridge works like new.

I would highly recommend their services and intend to call them in the future for my appliance needs.

This is what appliance repair should be like – no pushy sales; no up-charging; no hidden fees.
Reviewer: Marco F.