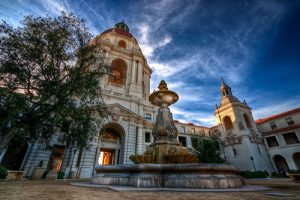 Do not let the summer heat or an appliance failure chase you out of your Pasadena home! We at iFix Appliances offer any appliance repair Pasadena service from washer repair to air conditioner repair, so that you can enjoy the best of what the city offers without interruption! Our services help home-owners maintain a clean and comfortable setting and business owners to serve their customers and keep up their reputation within their industry. We take great pride in helping small businesses, home-owners and commercial establishments in and around Pasadena keep their electrical appliances in top shape, all year round!
Same Day Appliance Repair Service for Pasadena Residents and Commercial Establishments
The team of appliance technicians at iFix Appliances have been serving the Los Angeles region for more than a decade. Through the years we have become experts in dealing with a wide variety of electrical appliance brands. Our services include, but are not limited to same day Whirlpool repairs, Bosch appliance repair, servicing LG appliances, Kenmore repairs, GE repair service, Maytag appliance repair, Frigidaire maintenance, and KitchenAid service.
We Are Your Local Pasadena Appliance Repair, Installation, ad Maintenance Service Company
At iFix Appliances, we know that every customer faces a unique situation, which is why we offer personalized customer service to all our clients. We approach each of our projects hoping to provide the most reliable and efficient service in Pasadena. Each member of our team of technicians has undergone a thorough training program that allows them to perform diagnostics and repair work with much more precision and speed than nearly every service provider in the region. We offer everything from range and dryer repair service in Pasadena to dishwasher maintenance to make sure that all necessary electrical appliances are functional when you need them the most.
Get the Most Out of Your Appliances with iFix Appliances' Technicians!
We at iFix Appliances understand the importance of having your electrical appliance repaired as soon as possible. That is why we try to arrive on site with a fully stocked truck within three hours and complete repairs within the day. If you are looking for a reliable appliance repair service provider in Pasadena , you need to look no further! Contact us during business hours to find out more about our services and we will be glad to guide you through the repair process of your appliances.
If you have any questions or if you want us to come and look at your appliance, contact us at (818) 960-9664. We look forward to hearing from you!
See What Our Customers Say About Our Appliance Service
5 out of 5 stars
We will call no one other than iFix Appliances for any appliance repair. Mike is very professional, quick and straight forward. Very reasonable and same day service. Don't waste your time trying others- mike will come through!
Reviewer: Jim M.