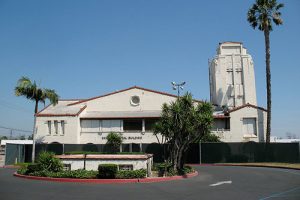 Among the repair services we have in our portfolio, Glendale appliance repair is one of high demand. If there's one word to describe Glendale, it's 'dynamic'. The city is a hub for residential and commercial development; its facade keeps changing, and the influx and outflux of people is steady and constant. Local governance has improved by leaps and bounds and businesses are thriving alongside the rising quality of life.
iFix Appliances takes pride in being one among Glendale's trusted businesses. Individuals, families and commercial business owners leverage our appliance repair service in Glendale to maximize their investment in branded appliances.
We Are Same Day Appliance Repair Glendale Company
Trained professionals from iFix Appliances have several years of experience with appliance repair Glendale service. We can perform quick, effective same day fixes in residences as well as commercial establishments.
If you have some experience tinkering around with your household appliances, you may be tempted to attempt repairing Bosch dishwasher or fixing your Whirlpool washer. However, we would caution you against a DIY job, even if you believe it's a simple refrigerator repair service that doesn't require any special expertise.
Our Glendale Appliance Repair Technicians Specialize in All Brands & Models
Modern appliances have complex electronics that are best handled by technicians with the relevant certification. Our professionals have the know-how and qualification to assess the problem and suggest the best plan of action. We can assist with the following services:
GE appliance repair in Glendale
Kenmore repairs in Glendale
servicing Maytag appliances in Glendale
Frigidaire repair service in Glendale
Glendale KitchenAid repairs
Thermador appliance repairs in Glendale
Household and Commercial Appliance Repair Company in Glendale
Modern appliances have more cycles and choices than ever before. While it has its conveniences for the demanding consumer, it also poses potential trouble, and consequently more service calls compared to older appliances. If you're wondering why you may need repair service for Thermador cooktop or Dacor oven repair service, you should know that certain appliances may break within three to four years, as mentioned below:
25 percent of front-loading washing machines
20 percent of dishwashers
28 percent of refrigerators with top or bottom freezers with ice makers
36 percent of side-by-side refrigerator/freezer
Of course, modern appliances are also more energy efficient than they were previously. Your new dishwasher probably uses one-sixth the amount of water than models manufactured seven years ago, while a new fridge uses 50 per cent of the energy of a 15-year old refrigerator. However, heavy reliance on electronics within appliances means that HVAC repair or refrigerator repair in Glendale may be triggered more quickly than appliances of the past.
Get a Quote for Refrigerator Repair Glendale Service Today!
If you suspect you need refrigerator repair Glendale service, schedule an online appointment to get the issue resolved without delay. If you're in a crisis situation, you'll be happy to know that we offer same day appliance repair service in Glendale. Contact us for an immediate diagnosis and quick, effective appliance repair. We repair refrigeration systems of all major brands including Sub-Zero, Viking, Thermador, Bosch, Dacor, Frigidaire, KitchenAid, GE, Hotpoint, LG, and many others! Our service is multi-locational. Please find below the cities we cater our service to.
See What Our Customers Say About Our Glendale Appliance Service
5 out of 5 stars
My side by side kenmore refrigerator broke down yesterday. I stumbled across this company on yelp. I was not disappointed. Great service, i called in for service asked for same day repair, and Paul was here in the specified time frame. And I was promised a guarantee of 6 months. Would definitely recommend!
Reviewer: Ayman A.