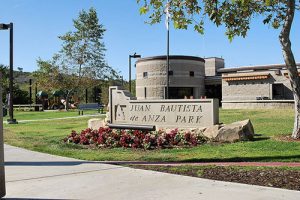 In the gated neighborhoods and within the plush homes of Calabasas lie appliances in need of repair. They've been sounding warning signals for a while now, but you've either not paid close attention or put repair on the back-burner because you're busy. When appliance repair service in Calabasas is the need of the hour, iFix Appliances can be of valuable assistance. We serve residential and commercial clients in and around LA. Whether you're looking for Bosch dishwasher service or repairing Whirlpool washing machine, our experienced technicians execute the job flawlessly.
Same Day Appliance Repair Calabasas Service from Professionals
Sometimes, homeowners tend to wait until it's too late before scheduling a washing machine repair or Calabasas refrigerator repair service. The delay upsets schedules and may require homeowners to think quickly on their feet so they don't go hungry or face embarrassments when they have guests staying over.
It makes practical sense to understand when your household appliances may not be performing optimally and ensure that appliance repair Calabasas is expedited. In such a situation, you will also want to verify if the appliance service provider is an expert at same day GE repair, Whirlpool service, or fixing Viking, depending on the brand you own.
Residential and Commercial Calabasas Appliance Repair Company
iFix Appliances delivers swift service at your residence, office, storefront or restaurant. Our technicians arrive in well kitted-out vans carrying all the equipment needed to perform efficient repair. Our familiarity across a range of appliances, brands and models – from refrigerator repair Calabasas to dishwasher repair Calabasas has made us the go-to provider for reliable, timely and ethical service. Get more details on our Calabasas appliance repair service or a quick, no-obligation quote via phone or our online booking form.
Our Appliance Repair Experts in Calabasas Can Repair Nearly Any Issue
However, you need to avoid ignoring the following warning signs:
Malfunctions and unusual behavior: If your washing machine is operating more noisily than usual, the clothes coming out of your dryer aren't in fact crisp and dry, your refrigerator is leaking water, or your microwave is taking a long time to heat up, then Whirlpool washer repair service, Maytag dryer maintenance, or or Sub-Zero fridge repair may be necessary.
Skyrocketing utility bills: Abnormally high electric, water or gas bills strongly indicate that your appliances are consuming too much energy and malfunctioning. A quick Kenmore repair service, Thermador repair or LG maintenance service can restore the performance of your appliance(s) as well as your energy bills to their usual average.
The appliance doesn't turn on: Naturally, if any appliance in your home fails to turn on, and investigation from your side doesn't reveal any clogged filters or tripped circuit breakers, you will need to call a professional repair technician.
iFix Appliances experts are a phone call away!
See What Our Customers Say About Our Calabasas Appliance Service
5 out of 5 stars
The guy came out and did the work on my store's walk-in refrigerator for a great price.

He didn't waste time or try to rack up hours telling me all the possible problems. He just found the problem and executed a solution.

After numerous amounts of shady quotes and shadier people from other companies, this will be the only company that I contact for my refrigerator work.
Reviewer: Code R.