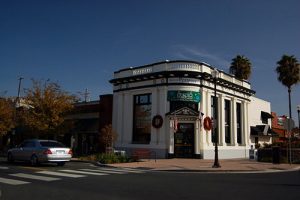 Brentwood is one of most affluent neighborhoods in Los Angeles. It is also one of the least densely populated areas in the Westside. Many celebrities own houses here. iFix Appliances has a number of clients in this area who have come to trust our dependable services if and when they look for to fix their appliances. iFix's appliance repair service in Brentwood is popular because of its timely services and reasonable costs. Many customers have benefited from us.
Same Day Appliance Repair Brentwood Service for All Brands
At iFix Appliances, we repair appliances manufactured by GE, Kenmore, Maytag, LG, Whirlpool, Kitcheaid, Bosch and many other companies.
We repair stoves, fix dishwashers, service refrigerators, washing machines, dryers and other popular appliances. iFix Appliances is proud to provide personalized services. Getting an appliance fixed by us is very simple.
We Provide Our Brentwood Appliance Repair Service With Labor and Parts Warranty
The first thing that you have to do is book an appointment. Give us a call and we set you up with a visit from one of our qualified technicians. He will diagnose the problem and give you a straight answer about what the issue is and how much it would cost you to fix it. We won't go ahead until you are satisfied and okay with the quote we give you. When you call, don't forget to ask about our satisfaction guarantee.
Residential and Commercial Appliance Maintenance and Repairs in Brentwood, CA
We have been providing residential and commercial appliance repair service to the greater Los Angeles area for over 10 years. Our focus on customer satisfaction, expedited emergency appliance repair service in Brentwood, and reasonable pricing have endeared us to our customers and helped us carve a niche for ourselves.
Our work is supported by the trust of thousands of happy customers we have served over the years and the positive testimonies and reviews we have received from them.
We Are Your Local Brentwood Appliance Repair Professionals
We are ready to answer any query you may have about appliance repair service in Brentwood, whether it is Thermador repair Brentwood service request, malfunctioning Maytag dryer, or Whirlpool washing machine inquiry. Our employees are trained to put customers first. They will cover all aspects of the repair from bring the parts to cleaning up after they are done.
We have fully stocked trucks to ensure we have access to replacement parts quickly and for any type of problem we see in an appliance. We assure you that we are up to the task and we can help you.
If you have any questions or if you want us to come and look at your appliance, contact us at 818 960-9664. We look forward to hearing from you!
See What Our Customers Say About Our Brentwood Appliance Service
5 out of 5 stars
My refrigerator stopped cooling this morning and I started calling around to find someone to fix it right away. IFix was fast to respond and came a few ours later to replace a broken thermostat. Fair price, fast service, nice Technician. Would call them again.
Reviewer: Muhachka K.