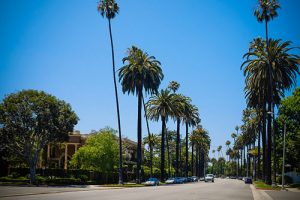 In one of America's most expensive zip codes, our appliance repair service in Beverly Hills goes about its job quietly, helping individuals and business owners on the north and south of the tracks return to their normal routine.
iFix Appliances is a one-stop appliance repair company serving commercial and residential clients in Los Angeles and surrounding areas. Our prompt service, knowledgeable technicians and transparent pricing are responsible for our 'preferred status' and high referral rate. If you're looking for reliable appliance repair Beverly Hills service, you've come to the right place! We're happy to answer any questions you may have on appliance installation, repair, and maintenance service in Beverly Hills. Call us for a quick quote at (818) 960-9664 or reach us through our contact form.
Same Day Residential and Commercial Appliance Repair Beverly Hills Service
Delaying appliance repair can have adverse effects on your business. Not only will your business suffer the financial consequences and reputation damage stemming from slow service, but you could also be liable for health code violations. So, whether you're looking for Sub-Zero refrigerator repair service or need to get your Frigidaire dishwasher fixed, it is in your best interests to get the job done at the earliest.
Local Appliance Repair Professionals in Beverly Hills
If you're a homemaker or living on your own, glitches in household appliances you use on a daily basis can put your routine in disarray. With iFix Appliances, you can go about business as usual. We attend to emergency services in the quickest time and carry out repairs as needed or recommend replacement if the best years of the particular appliance are behind it. Whether you seek repair service for Dacor oven, Beverly Hills location included, or need to get your Thermador appliance fixed, our local presence and world-class expertise can be a life-saver in an exigency.
Quick and Efficient Refrigerator Repair Beverly Hills Service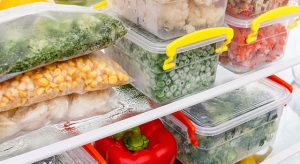 Usually, 90% of refrigerators' breakages might be fixed within 1-2 hours. At iFix Appliances, we repair refrigeration systems of all major brands including the following: WHIRLPOOL, MIELE, LG, BOSCH, GENERAL ELECTRIC, HOTPOINT, MAYTAG, SUB-ZERO, VIKING, and others. We can handle nearly all refrigeration issues including replacing the compressor motor, replacement of one sensor, replacing the desiccant filter, replacement of the evaporator, evaporator's repair, refrigerating the refrigerator with freon, repair of the board (with a working processor), seal replacement, repair of defrosting system No Frost.
We Are Your Local Beverly Hills Dishwasher Repair Company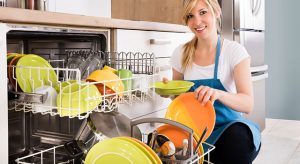 Our technicians perform a wide range of services in terms dishwasher repairs. This inludes but not limited to installation of a dishwasher integrated in the kitchen furniture, partial disassembly of the dishwasher, replacing door seal, replacement of the hydrostop, drain pipe, spigots, replacing / repairing the electric motor, replacing the electrical module, display unit, replacing / repairing the drain pump, removing the plug of the drain pump, hard-to-reach nozzles, heating elements, removing foreign objects (without complete disassembly), replacing the solenoid valve, repair of the control module, electronic circuit, replacing the control module, replacing the control panel / repairing the dispenser 800, replacing the pump drive belt, its adjustment.
Home and Industrial Washing Machine Repair Service in Beverly Hills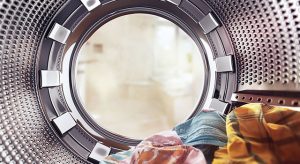 At iFix Appliances, our servicemen have repair experience of at least 5 years and regularly undergo advanced training and certification. We have accumulated a huge database of washers' breakdowns and issues, so we can easily repair nearly any malfunction. We carry out repairs of all major brands' washing machines. Among them the most popular are the following: WHIRLPOOL, HOTPOINT, LG, GENERAL ELECTRIC, BOSCH, MIELE. No task is too difficult for us. We perform a wide range of repairs related to household and industrial washing machines including electric motor's repair or replacement, repair of the control module, replacement of the inlet valve, replacement of shock absorbers, springs, lockout device replacing, replacement of heating elements, drain pump's replacing, replacement of the power button, replacing the hatch cuff, re-programming of the control module, if needed.
We Are Number One Beverly Hills Appliance Repair Company
Here are some benefits you can get choosing us as your appliance service provider:
We offer same-day service.
We use only OEM parts across all the brands and appliances we service.
Our technicians respond to all your queries patiently and courteously. We also share tips and best practices on appliance usage, from Thermador stove care to Maytag dryer maintenance.
We have fully-equipped repair vans and a vast stock of parts to accomplish appliance repair service in Beverly Hills on time, every time!
Our qualified technicians have extensive experience fixing appliances in residential and commercial kitchens.
Our repair proficiency encompasses all leading appliance brands. We can help you with Kenmore repair service, Whirlpool repairs, fixing GE appliances, repairing Maytag appliances in Beverly Hills and much more.
See What Our Customers Say About Our Agoura Hills Appliance Service
5 out of 5 stars
I really liked the service from iFix Appliances. They were polite, reliable and followed through on the job until it was complete. In addition, they were very accommodating with my tenant's schedule. I will use them again.
Reviewer: Lisa F.